Draft Boundary Proposal Transfers Large Amount of Current Timberland Students to Other Wentzville Schools
The Wentzville School District will undergo major redistricting in 2021 to accommodate a new high school, which was approved by the Wentzville School Board unanimously on October 16, and a new elementary school, to be built on Interstate Drive. between highway Z and Duello Road near South Point Prairie. The Boundary Committee intends to finalize the new boundaries by December of this year.
The new high school, which is thus far unnamed, will be built at the intersection of Meyer Road., and North Point Prairie Drive.  It will service the western quarter of the district, with the subdivisions west of Wentzville Parkway falling under the new schools jurisdiction, based on the draft proposal. Not everyone is happy with the proposal.
"The new boundaries are completely awful, and I don't think literally anyone would be happy if this happened," sophomore Keegan Austin said.
Multiple subdivisions currently within th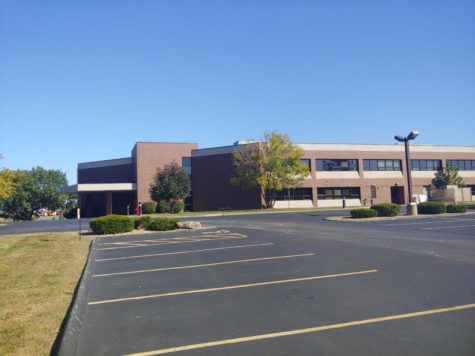 e Timberland High School area of the district would be transferred to Holt High School. These subdivisions lie south west of the intersection of I-70, and I-64, and include Carlton Glenn Estates and Peruque Hills.
"I personally don't agree with the boundary changes.  We purchased a house less than a year ago specifically so that our kids could go to Timberland.  We live within [Timberland] boundaries now. I think the committee that decided on the boundaries are only considering the factors they want to consider," English teacher Andi Dubitsky said.
While the transfer of these subdivisions would make Timberland be at only 69.7% capacity compared to Holt at 73.4% and Liberty High School at 72.64%, a large area currently attending Liberty has been transferred to Timberland, including Wyndgate Village. This area has large projected growth, and thus will likely bring Timberland closer to capacity within a few years after the implementation of redistricting.
"The committee is doing a wonderful job, and I am confident that the final proposal will be what is best for the Wentzville School District," Timberland principal Kyle Lindquist said.
The new high school will open with freshmen, sophomores, and juniors. There will not be a senior class for the 2021-2022 school year at the new high school. Freshmen will be required to attend the new school their homes fall under, but sophomores and juniors will have the ability to stay at their current schools. Those who choose to stay must provide their own transportation, despite buses still being provided to neighborhoods which would be transferred to different high schools because 2021-2022 seniors will not be transferred, or given the choice to transfer.
"It is dumb to take their friends by moving them [to a] school that they have [not] been in," junior Cayden Barbarick said.
This method is slightly different to the way Liberty was filled, as a system of grandfathering in students by having only freshmen attend the first year at the school was used. Under this proposal, only the freshman class will be required to attend the new school, but the sophomore and junior class would have the choice to go or not. Sophomores and juniors incapable of providing their own transportation will not have the option to remain at their current schools.
"We need to keep in mind that grandfathering presents a number of challenges: transportation, limited course offerings due to lower enrollment at certain schools, and staffing becomes much more difficult. In other words, there are a number of  things to consider and what may seem like a good idea can have a number of consequences that also need to be considered," LaPak said.
In a survey of Timberland students and staff, only four of the 50 respondents agreed that students should not be grandfathered in similarly to how Liberty was filled. Also, a change.org petition demanding a redraft of the proposal has received 356 signatures in the four months since it was written.
"Many students find roots in their high school. They have good friendships and the comfort of being in the same place every day. I think that having kids move once they're in high school would have a negative impact," sophomore Hallie Fisher said.
The proposal is still a draft proposal, and will have to be approved by the Missouri Board of Education before it is implemented. The district has also stated that the names of the new schools will be opened up to community input, according to Fox 2 News.
For more information on boundary changes, check out Luke Morgan's story. 
About the Writer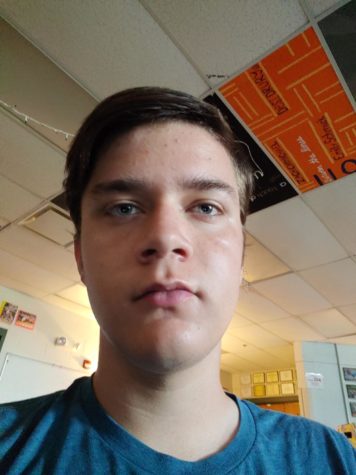 Patrick Kissel, Reporter
Hello, I'm Patrick Kissel. I'm a second year reporter on Wolfs Howl, and I took intro to journalism freshman year. I am a junior at Timberland. Outside...