Representative Elijah Cummings Dies at 68
Representative Elijah Cummings, the chairman of the House Oversight Committee, died October 17 from long standing health complications at the age of 68. The Maryland congressman was a veteran civil rights activist, who was first elected to Congress during a 1996 special election in Maryland's 7th district, which covers part of Baltimore and its surrounding suburbs.
Over the previous few years, Cummings has used motorized scooters and walking canes. He was also hospitalized in 2017 for two months after complications with a heart valve transplant, according to the New York Times.
"Cummings was a renowned public servant, and he did a lot to help marginalized communities, and his district. I think we are worse off without his presence in Congress," junior Clayton Herbst said.
Cummings served as the chairman of the House Oversight Committee since the commencement of the 116th Congress this January. He had come to play a central role in the newly commenced impeachment inquiry into President Donald Trump's phone calls with Ukraine's president Volodimir Zelenskiy, and has played a central role in other investigations into the president.
"To be honest his death was a bit of a shock considering the role he was playing in the impeachment hearings," social studies teacher Michael Kaiman said.
Prior to joining Congress, Cummings was a civil rights activist. He served as a member of the Maryland House of Delegates from 1983 until 1996, and was the chairman of the Legislative Black Caucus of Maryland. He was also the first African American to serve as the Speaker Pro Tempore of the Maryland House of Delegates.
"Congressman Elijah Cummings was a true leader in our fight for a more fair and just society. A civil rights activist, a dedicated public servant, and a powerful force for good – he left his mark on our communities," New York attorney general Letitia James tweeted.
During his tenure in Congress, Cummings championed civil rights, and many colleagues, including civil rights activist and representative John Lewis, Speaker of the House Nancy Pelosi, and former President Barack Obama, have sent their condolences. Trump also offered his condolences to Cummings' family, and ordered all flags on public buildings to be flown at half staff through Friday.
"He used to always say, 'our children are our living messengers to a future we will never see.' He wanted to be sure that that future was going to be better for them and that they would bring with them our values," Pelosis said, according to the Baltimore Sun.
About the Writer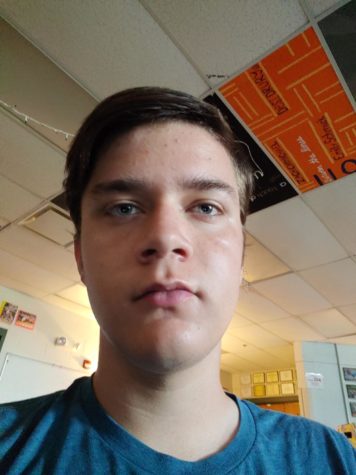 Patrick Kissel, Reporter
Hello, I'm Patrick Kissel. I'm a second year reporter on Wolfs Howl, and I took intro to journalism freshman year. I am a junior at Timberland. Outside...