2nd Regular Session of 100th Missouri General Assembly Opens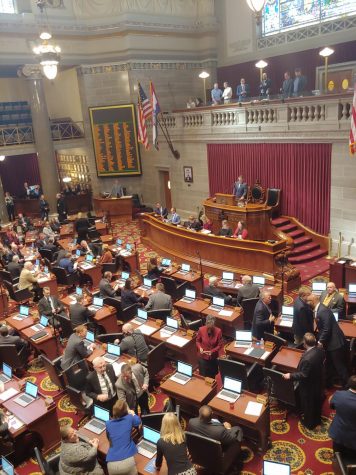 The second regular session of the 100th General Assembly commenced on January 8. Speaker of the House Elijah Haahr opened the session, while the senate read in all prefiled senate bills in accordance with senate procedure.
This session started with a fast pace, with the House passing four bills on the first day of session. One of these bills sets the date for Governor Mike Parson's State of the State address as January 15, and sets the date for the State of the Judiciary, to be delivered by Chief Justice of the Missouri Supreme Court George Draper on January 30.
"I hope the General Assembly actually gets things done, instead of just playing politics. There are things Missouri needs, and they should actually get those things done," junior Madison Barnes said.
Gun violence in urban cities will likely be a major focus of the General Assembly during this session. 2019 was a particularly bloody year in St. Louis in particular, with Parson pledging millions of dollars last year to attempt and address gun violence, though he refused to call a special session of the General Assembly on the issue last year.
"I think we should start teaching kids at a young age what violence [and] crime do to communities, so they realize that violence and crime is not always the smartest thing to turn to," freshman Lillian Hackworth said.
The Missouri Nondiscrimination Act has also been introduced for its 22nd consecutive year. The bill, numbered H.R. 1527, would ban discrimination in employment and housing on the basis of an individual's sexual orientation or gender identity. The bill passed the Senate in 2013, but stalled in the House of Representatives, and last year received a committee hearing, but one week away from the end of the session.
"Being someone you're not is something God does not like. We need to stop making it seem like it's okay," freshman Kierstin Lewis said.
Republicans also intend to attempt to alter the redistricting process in the lead-up to the 2020 census, according to the News Tribune. The proposed alteration to the Constitution of Missouri is to remove the amendment, called Clean Missouri, passed by voters which created a nonpartisan state demographer position to draw districts. 
"I'm sure if they do something with Clean Missouri, my caucus will have something to say about that, and I think it depends what it looks like," Senate minority leader Gina Walsh said, according to the News Tribune.
About the Writer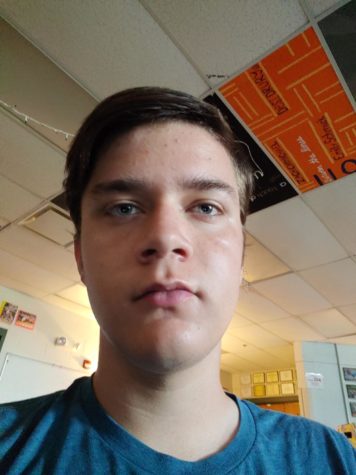 Patrick Kissel, Reporter
Hello, I'm Patrick Kissel. I'm a second year reporter on Wolfs Howl, and I took intro to journalism freshman year. I am a junior at Timberland. Outside...