Coronavirus Virus Update: 4,400 cases, 106 dead
To date, the coronavirus has killed at least 106 people, with the number of diagnosed cases reaching 4,400 worldwide
Five U.S. cases of coronavirus have been confirmed, with the most recent in Arizona's Maricopa County, according to an article from the Washington Post. All five U.S. patients had traveled previously to Wuhan, China, the epicenter of the infectious disease outbreak, and all five remain hospitalized. 
"This could be a really huge thing," sophomore Stephen Marcum said. 
The symptoms of the deadly virus are a runny nose, headache, cold, and fever. 
"It's crazy how fast something like this can spread, and I hope they can find a cure for it soon," senior Sophia Giltner said. 
The CDC has just over 100 people "under investigation" for the new strain of coronavirus in 26 states, director of the CDC's National Center for Immunization and Respiratory Diseases Messonnier Nancy Messonnier, reported to the Washington Post. So far, 25 of those have tested negative for the virus, and five positive, according to the article. 
"This may not be a huge pandemic, but we need to treat it as if it is, because that is the only way we will be prepared for it if it turns out to be something bigger," senior RJ Carter said. 
Nearly 60 million people have been affected by partial or full lockdowns in Chinese cities as China responds to the epidemic. 
"China has been working with the international community in the spirit of openness, transparency and scientific coordination. With a great sense of responsibility, China is sparing no effort in curbing the spread of disease and saving lives. Now is a crucial moment, and China has full capability and confidence in winning the battle against the epidemic," said Zhang Jun, Chinese Ambassador to the UN, as reported by the Washington Post.
About the Writer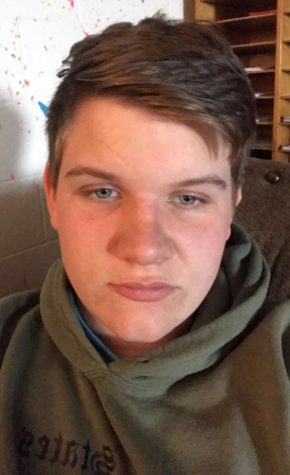 Ryan Fredrick, Reporter
Hey, I'm Ryan Fredrick and I've been on the THS Newspaper Staff for four years. I love music, movies, video games, T.V. and anything that takes me out...