Spotify is Superior to Every Other Music-Streaming Service
The battle to win your ears is here. Mobile music streaming apps have turned into a highly competitive business, but Spotify jumped to an early lead and has claimed a place at the top since 2008. 
Starting off as an independent Swedish music streaming platform, Spotify was one of the first music streaming apps to offer users access to a large catalog of music. With over 40 million songs, Spotify offers a wide variety of genres and mixes to satisfy consumers. So, when other music streaming services have more songs to choose from – Apple Music having over 50 million songs – why is Spotify still the best?
Spotify offers everything that all of its music streaming app competitors have and more. It allows users to find a series of musical content, video content, artist's specially-created content and their most notable investment into the podcast industry – podcasts. After spending nearly $219 million in investments in the podcast industry, Spotify has turned itself into a one-stop-shop for all of your audio streaming wants and needs.
Spotify has truly separated itself as a top music app for iPhone and Android by leveraging personal mobile app data for personalizing the overall user experience of listening to and discovering new music. From its mobile machine-learning, artificial intelligence and data sifting technology, Spotify analyses users listening habits and builds out customized recommendations. This includes playlists and music suggestions based on the genres and artists users listen to regularly.
This is most exemplified, however, through the immensely popular 'Discover Weekly' playlist. This playlist is refreshed every Monday with 30 new songs you've most likely never heard of but will probably love because they are chosen based on your most recent listening habits.
Playlists make up a significant part of the Spotify mobile app design and mobile user experience. Users pick that up as soon as they start using the service. While it is a great way to sift through all of these playlists and even build your own, Spotify has sharing capabilities that make playlists social as well. It's just another way it stands out as the best music streaming app for Android and iPhone. If a user creates a playlist, they can invite friends to be creators, which lets everyone add songs to the playlist. This makes for a more shared experience with the mobile application.
Spotify has a ton of mobile application features and capabilities to offer its users to keep the mobile app design and experience constantly fresh and interesting. Its expansiveness, advanced technology and shareability are big factors as to why it has over 100 million monthly active users and is consistently recognized as the best music streaming app.
About the Writer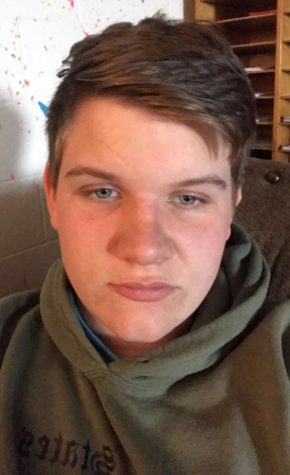 Ryan Fredrick, Reporter
Hey, I'm Ryan Fredrick and I've been on the THS Newspaper Staff for four years. I love music, movies, video games, T.V. and anything that takes me out...