Fashion Come Backs
Hey 2017, 1985 wants it's style back. Some of today's old trends are actually old trends revised, including the scrunchy, mom jeans, fanny packs, and crop tops
"The crop top is my go to for the summertime,"  junior Haley Gray said.
Another 90's comeback that people have shown mixed feelings about are the mom jeans.
"Mom jeans should not have come back or even been a thing in the first place", junior Andie Coates said.
The dark makeup look has also made a resurrection; dark eyes, cat eyeliner and bold lips. The bold lip look has been made popular by a lot of celebrities, including Kylie Jenner, Jeffree Star and Many Mua.
"The dark lips are unique and lets people show their personal style and preference", junior Kaylee Mayes said.
Scrunchies are the most popular accessory at the moment.
"It does not crease my hair and I love the comfortable feeling," junior Ashley Bertillo said.  
The grunge look is what started all of this, including flannels and the ripped jeans. Ripped jeans are also a major comeback that many are wearing.
" I wear flannels and ripped jeans all the time" Gray said.
Coachella has made the fanny pack popular again. Major stores are selling them, including Pink, Hollister and American Eagle, but not everyone likes them.
"Fanny packs should never have been a thing" Coates said.
Denim jeans are also back. Lots of girls wear them. Jean jackets have been worn by many of  the hottest celebs. Bella Thorne, Kendall Jenner, and Gigi Hadid.
"I love jean jackets, they're so cute"  Gaast said.
Another popular summertime favorite is the high waisted shorts.
"I love high waisted shorts, they're a high fashion trend that needs to continue" junior Ava Gonzalz said.
The fashion comebacks are being worn in the everyday life of a teenager. Most teens do not realize that the styles they are wearing came from the 90's. Does  2017 need to come up with their own fashion styles? Or keep repeating the oldies?
About the Writer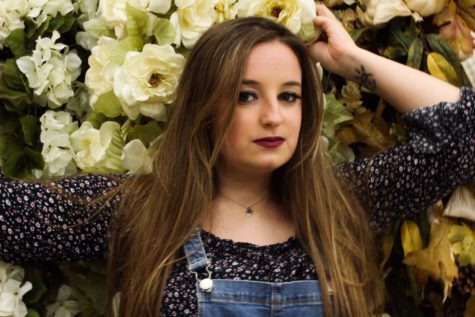 Audrey Whalen, Reporter
Hi, my name is Audrey Whalen, I am a senior at Timberland and this is my second year on the newspaper staff.

I would like to consider myself a social...