Falling Into Fashion
For many, it's almost the most wonderful time of the year – fall! The season of pumpkin spice, leaves changing, and new fashion trends. From flannels to boots to warm autumn tones, this fall has a several fashion trends returning and new trends emerging.
"I love anything that is cozy and warm," senior Riley Kowal said.
such as sweaters and cardigans. These pieces are a "go-to" for many in the fall because
"They are layerable and can be dressed up or dressed down for any sort of occasion for people are ready to get warm and cozy," according to Kowal. The closet versatility is what makes her fall in love with fall fashion.
"The pumpkin patch would be my first choice [going out] because fall outfits are so versatile, one could go from a pumpkin patch to a fancy dinner with the change of just one accessory," Kowal said. Now, fall does have many cute and stylish looks, there are always flops and styles that should not come back from the previous year(s).
"I do not think that the sheer leggings under dresses look the best,"Kowal said.
She explained that she does not like the way that they look on some people because
"It is picking up two different styles and trying to put them together".
Senior Riley Mongoven shares similar outlooks on fall trends.
"I think fall fashion trends are the most fun because there are so many options," Mongoven said. Fall is also her favorite time to get fashionable.
"One of my favorite trends is scarves because they dress everything up and there are lots of different types," according to Mongoven. The accessories are not the only thing she loves,
"[I love] cardigans because you can still wear tank tops but stay warm," Mongoven said.
According to Elle.com, this fall season will be the most comprehensive fashion statement period of the year. Break out the flannels and boots, it is pumpkin season!
About the Writer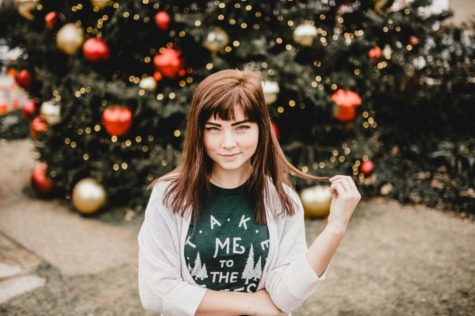 Bella Rainey, Web Designer/Developer & Reporter
Hi there, my name is Bella Rainey, and I am a senior here at Timberland!

My role on the Online News staff is to care for the website you are currently...