T-Land Volleyball Beats Howell
The Wolves beat the Vikings in Womens Volleyball for the first time in nine years.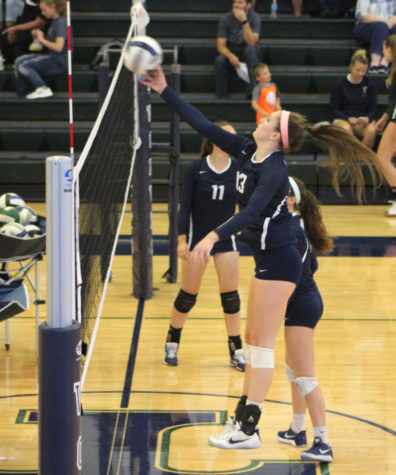 Timberland's varsity volleyball team won against Francis Howell's team for the first time in nine years on Tuesday night, bringing their record to 7-1.
This was a huge win, and an exciting moment for THS Volleyball according to football coach Tom Papez.  Team members echoed his sentiments.
"We practiced really hard every single day from 3 to 6. It was really gratifying to win the game, after so long without winning," senior Olivia Lotz said.
Varsity volleyball coach Nathan Harman said that the crowd was outstanding, and the game was one of his favorite THS moments.
"It was an awesome match. There was nothing that just stood out, it was a good match in general. The bleachers were full for the student section. They were loud; it was awesome. They were very good sportsman in terms of their cheering," Harman said.
The Wolves lost the first game, but won the next two, ultimately winning the match.
"[Howell and Timberland] are tied for first in the GAC… One of our messages to our team today is that 'yes, we beat Howell, but we still need to keep it up'," Harman said.
The team will play for the Conference Title October 10 at 6p.m.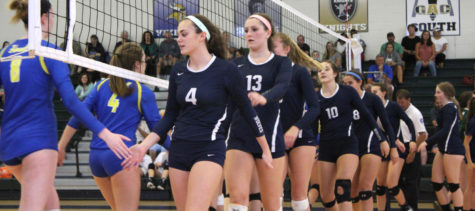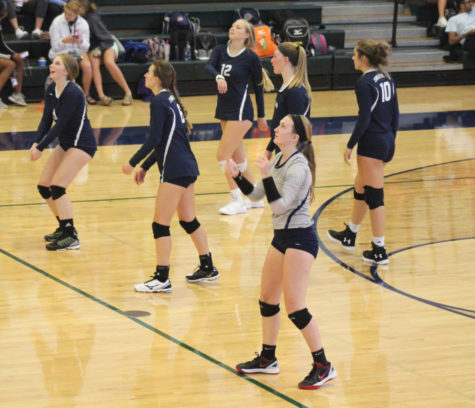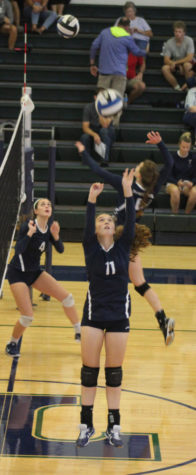 About the Contributor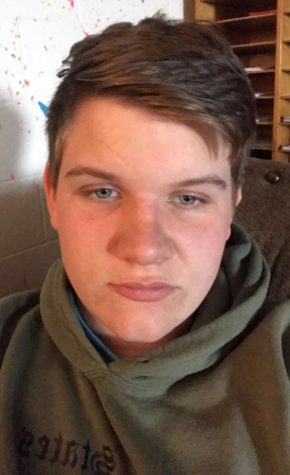 Ryan Fredrick, Reporter
Hey, I'm Ryan Fredrick and I've been on the THS Newspaper Staff for four years. I love music, movies, video games, T.V. and anything that takes me out...