Black Friday and Cyber Monday: Student Perspective
Black Friday and Cyber Monday are days that nearly every American celebrates like it is a holiday, according to Seventeen Magazine. People flood the malls and department stores to finish all of their holiday shopping in one trip.
"I went to the St. Louis Premium Outlet Mall, The Meadows Mall, Target, Ross, and Kohl's," senior Emily Kurtz said.
Some stores were opening on Thanksgiving at 5 or 6 PM, instead of waiting to open on the actual day of "Black Friday".
"I went to a few on Thanksgiving night, but there weren't a lot open. I went to Kohl's and a lot of their shoes were gone," Kurtz said.
Black Friday is so popular because people find a sense of adrenaline shopping at strange hours of the night, according to Psychology Today.
"I like being able to go shopping all night and get great deals, so I think more stores should open on Thanksgiving," Kurtz said.
If the rush of Black Friday does not seem appealing, Cyber Monday offers similar, if not the exact same deals, all online the Monday following Black Friday.
"I like both, but I think Cyber Monday is easier because you can stay at home and not deal with all of the long lines and traffic," sophomore Bayley Berry said.
Either way, both days are smart ways to save for the holidays.
"I shopped for both myself and my friends on Black Friday and Cyber Monday," Berry said.
Overall, Black Friday and Cyber Monday both offer great deals to get any type of gift for any type of friend or family member, according to Buzzfeed. To find out more about the Black Friday and Cyber Monday deals, visit www.bestblackfriday.com.
About the Writer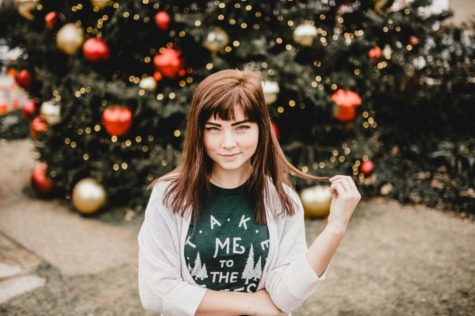 Bella Rainey, Web Designer/Developer & Reporter
Hi there, my name is Bella Rainey, and I am a senior here at Timberland!

My role on the Online News staff is to care for the website you are currently...