Cardinals Add Veteran Reliever
The St. Louis Cardinals made a splash on the free agent relievers market on Sunday with their signing of 33 year old pitcher Luke Gregerson.
The team and Gregerson agreed on a two-year deal with an 11 million dollar contract that holds an option for the 2020 season.  When a player in the MLB receives a vesting option in their contract, it means that an additional year we be added to the deal if the player reaches a certain level of personal performance.
"I think Gregerson was a pretty good signing for that price because in my opinion it is a low risk, high reward signing because he has a lot of experience in the bullpen," sophomore Robby Manor said.
Gregerson had been with the Cardinals in the past.  In the 2006 MLB draft the Cardinals drafted Gregerson in the 28th round.  He played in the St. Louis minor league system for three seasons before being traded to the San Diego Padres for shortstop Khalil Greene as a player to be named later.  He made his debut for San Diego in 2009 and stayed with the Padres until after the 2013 season.  He was then traded to the Oakland Athletics for outfielder Seth Smith in 2014 and posted arguably his best season pitching to a 2.12 ERA, the best mark in his career.  After leaving the Athletics after just one season in Oakland to enter free agency, he signed a three year deal with the Houston Astros.  Gregerson served as the Astros closer for the 2015 season in which he converted on thirty one save opportunities.  He struggled a little bit in 2017, his age 33 season, in which he had an ERA over 4.50.  Now, back with the team that gave him his first professional shot out of college Gregerson could be a big part of the Cardinals bullpen.
"Gregerson should do pretty well for us because he has really done everything in the bullpen over his career.  He has closing experience which we really need in my opinion," sophomore Hayden See said.
With a lot of the off season left it seems as if the Cardinals are poised to improve their team for the upcoming season.
About the Writer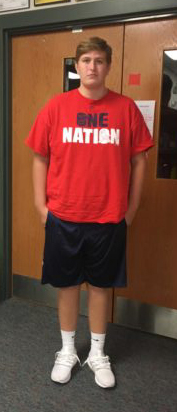 Blake Haffer, Reporter
Blake Haffer is a sophomore at Timberland High School.  

I love baseball, football and basketball and play or have played all three sports.  My passion...