Florida Shooting – 17 Dead
Hang on for a minute...we're trying to find some more stories you might like.
A day after the Valentine's Day shooting that killed 17 people, the FBI said it received last year a threat of a potential shooter based on YouTube comments, including, "I'm going to be a professional school shooter," but couldn't track down the source.
"No other information was included with that comment which would indicate a time, location or the true identity of the person who made the comment," Robert Lasky, special agent in charge of the FBI Miami Division said.
Besides the 17 killed, more than a dozen others were injured, some critically, after the suspect stormed the school.
"It is absolutely disgusting that people can do this so easily. People can just walk into Walmart and get an automatic gun. It's sick how easily people can pick up guns and cause absolute mayhem, but the government still doesn't acknowledge that guns are the problem," sophomore Megan Kohler said.
The suspect, Nikolas Cruz, was a former student who had been expelled from Marjory Stoneman over disciplinary problems. He had been barred from carrying a backpack on campus before the expulsion, according to abcnews.com.
Since the shooting, "copycat" threats have been made at several schools in the wake of the deadly Valentine's Day attack, Broward Sheriff Scott Israel said in a press release.
About the Writer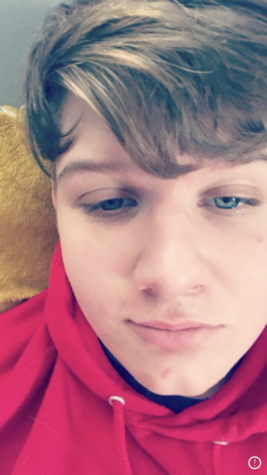 Ryan Fredrick, Reporter
Hi, I'm Ryan Fredrick, and I am a goofy weirdo.

My passion is comedy and making people laugh. When I get out of school, I plan on being an entertainer....