Five Players Receive the Franchise Tag
The deadline for NFL teams to place a franchise tag on a player who is set to hit free agency is now passed, and a few big names are in line to hit the open market when the free agent process begins, if a deal between the player and their team cannot be made before then.
When a player receives a franchise tag, it means that their team is protecting them from hitting the open free agent market.  A player who is protected will stay with their team and be paid a set amount depending on their position. Just five players received the full franchise tag from their teams, and just one of those received the exclusive franchise tag meaning that he cannot even talk to other teams about signing with them.  The tagged players were safety Lamarcus Joyner, wide receiver Jarvis Landry, defensive ends Ezekiel Ansah and Demarcus Lawrence, and running back Le'Veon Bell. Bell was the only one who received the previously mentioned exclusive tag.
"I was was surprised that only five players got the franchise tag with all of the good players set to hit the market," sophomore Josh Ellis said.
Among the players not protected are former pro-bowlers Allen Robinson and Sheldon Richardson as well as wide receiver Sammy Watkins, who was left unprotected when his team (the Rams) protected Lamarcus Joyner.  Those three are all expected to gather a lot of interest from teams when the market starts up. Bears cornerback was not technically protected by the full franchise tag, as his team instead used a transition tag on him as sort of a compromise.  Under this tag he has the opportunity to sign a deal with another team but if he does the Bears are promised the chance to match that offer if they choose to do so. Many others were also left unprotected and will hit the open market when free agency begins.
"I think Allen Robinson will get a lot of interest because in my opinion he has shown that he can be a number one receiving option," sophomore Justin Smith said.
The free agency market will officially open up on March 14 and all teams will be looking to ready their teams for the upcoming season.
About the Writer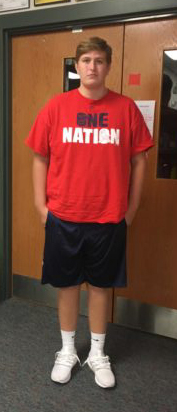 Blake Haffer, Reporter
Blake Haffer is a sophomore at Timberland High School.  

I love baseball, football and basketball and play or have played all three sports.  My passion...