Changes in the NFL
Within the last two weeks, free agents in the NFL have been leaving their home teams and moving onto different opportunities.
"I think the NFL is going to be the most competitive it has been in a long time. I am jumping on the [Cleveland] Browns hype train right now. They are going to be somewhat legit. For the [Minnesota] Vikings it is Super Bowl or bust this season," junior Dylan Curtis said.
Well known players like Jordy Nelson, Kirk Cousins and Richard Sherman made unexpected moves in the free agent season, according to ESPN Network.
"I think Oakland was an awesome landing spot for [Jordy] Nelson. Richard Sherman is out for vengeance against Seattle, and the [San Francisco] 49ers are looking legit again. Kirk cousins is getting way too much money [with the Minnesota Vikings]. I'm very worried the Vikings are going to lose crucial defensive pieces," Curtis said.
While the Los Angeles Rams may not be home to St. Louis any longer, some Timberland students are still staying caught up on the team.
"[I was surprised by] Marcus Peters going to the [St. Louis] Rams. The [Kansas City] Chiefs basically gave him away," senior Hayden Mills said.
Not only is free agency switching up teams, the NFL Draft is fast approaching, which will set the tone for the upcoming season.
"I am expecting Josh Rosen to go top 10, and honestly Josh Allen should be a top 10 pick because of his arm strength but realistically he will be drafted late first round or early second round. I also want to see Shaquem Griffin get drafted as well," Mills said.
To find out more about free agency and the upcoming draft, visit espn.com.
About the Writer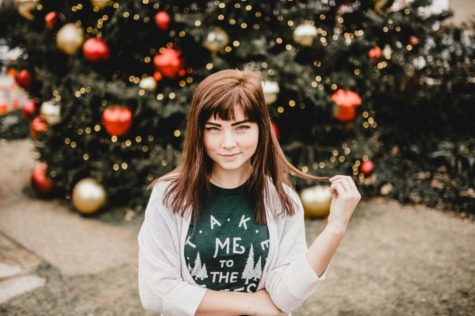 Bella Rainey, Web Designer/Developer & Reporter
Hi there, my name is Bella Rainey, and I am a senior here at Timberland!

My role on the Online News staff is to care for the website you are currently...