Grandmother Manhunt Comes to an End
A nationwide search was conducted from April 9 to April 16 for a grandmother accused of murder in two states, who police said befriended a look-alike to steal her identity.
"I was obsessed with this story. It's so interesting to see how people can just snap and become greedy, crazy monsters," freshmen Bella Daws said.
Lois Riess, a 56-year-old mother of three adult children and at least one grandchild, was accused of fatally shooting her husband, David, in Minnesota last month then went on the run across the country. Police say she eventually ended up in Fort Myers, Florida where she found Pamela Hutchinson, whose identity she tried to steal. They were seen together at Fort Myers and became friends.
"It's crazy how such a nice looking lady can be a stone-cold killer," sophomore Megan Koehler said.
Surveillance video shows Riess at Hutchinson's condo and it is believed by police that after killing her, Riess took Hutchinson's credit cards and driver's license and stole her white Acura, which was spotted in Louisiana and Texas, according to an article from NBCNews.com.
"She was caught, which is a good thing. She's going to be held without bond until her pre-trial detention hearing. The defense team tried to make a case on waiting for the decision, but the judge denied it," junior Kobe Wenger said.
Prosecutors are arguing to hold Riess, saying she is a danger to the community. After the Florida trial, Riess is expected to stand trial in Minnesota.

About the Writer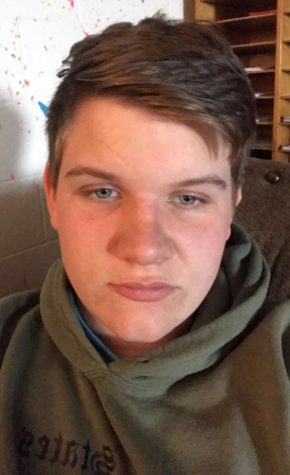 Ryan Fredrick, Reporter
Hey, I'm Ryan Fredrick and I've been on the THS Newspaper Staff for four years. I love music, movies, video games, T.V. and anything that takes me out...