Archbishop Accuses Pope of Covering up Sexual Misconduct in Catholic Church
Former Vatican ambassador to the United States, Archbishop Carlo Maria Viganò released a letter claiming that Pope Francis knew former Archbishop Theodore McCarrick of Washington D.C. sexually abused churchgoers.
The 11 page letter called for Francis to resign, making numerous currently unsubstantiated claims. One such claim was that in 2013, when Francis assumed the Papacy, Viganò had informed the new pope that McCarrick had been punished by Francis' predecessor, Pope Benedict XVI, for inviting seminarians into bed.
"I think that the things that happened happened before he became pope," former chemistry teacher Karen Hoff said.
The letter also accuses Francis of having taken efforts to cover up the scandal instead of attempting to get McCarrick to resign, instead had him aid in the selection of powerful American bishops.
"I think the pope should respond to the allegations," sophomore Courtney Ledbetter said.
According to the New York Times, the pope refuse to answer questions related to the accusations, instead saying he would not dignify the question by responding.
"I will not say a single word about this. I believe the statement speaks for itself. And you have the sufficient journalistic ability to make your conclusions. It's an act of trust," Francis told the Vatican press pool.
The letter released by Viganò also claims that McCarrick had already been punished by Francis' predecessor, Pope Benedict XVI. According to Viganò, Benedict XVI had barred McCarrick from publicly celebrating Mass.
"He knew from at least June 23, 2013, that McCarrick was a serial predator," Viganò wrote according to the New York Times.
Viganò said that Francis had stopped the sanctions on McCarrick, and instead utilized him in the selection of powerful American bishops. Last month, Francis accepted the resignation of McCarrick, a resignation that followed multiple accounts released by victims of McCarrick's abuse.
"It's disgusting that this had happened. The priests who did it should resign immediately," Ledbetter said.
In 2009, Viganò was made the governorate of Vatican City by Benedict XVI, who soon asked him to enact unpopular reforms in the Vatican, which made him many enemies. Attack stories against Viganò soon appeared in Italian media, with stories being leaked by Benedict XVI's butler, and would also contribute to the demise of Benedict XVI.
About the Writer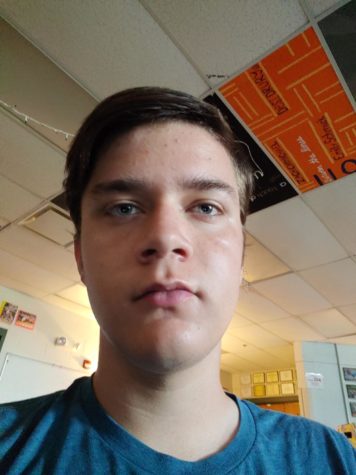 Patrick Kissel, Reporter
Hello, I'm Patrick Kissel. I'm a second year reporter on Wolfs Howl, and I took intro to journalism freshman year. I am a junior at Timberland. Outside...