Jonas Brothers New Album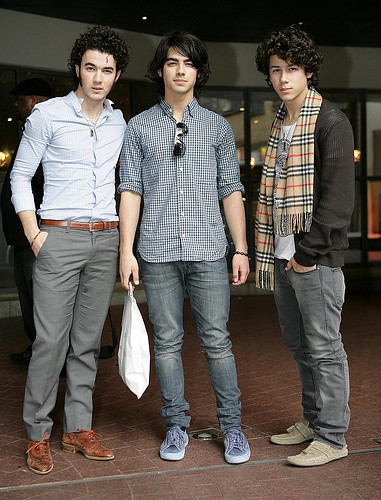 The year 2009 was a decade ago and a lot was happening: Kanye West interrupted Taylor Swift's Video Music Awards speech, Barack Obama was sworn into office as the 44th president and a new Disney Princess was introduced.
It also was the last time the Jonas Brothers released a studio album.
"I do not really remember the day the album dropped, but I do know that most of the songs on it [Lines, Vines and Trying Times] were horrible. Their earlier work was their prime, when this was released they were trying too hard to be in the top charts," junior Gabby Gonzales said.
Despite the ten year hiatus, Kevin, Joe and Nick Jonas all took to their personal Twitter accounts on Monday to spread the news of a new album, which will be released June 7.
The band's account tweeted a video of the brothers explaining what the new album, "Happiness Begins," mean to them.
"We're making sure we brought you all the joy and happiness you bring us every day," Nick Jonas, the youngest of the trio, tweeted.
"Happiness Begins" has been teased since the band its first single "Sucker" in March; it is assumed there will be a tour in the upcoming future, though it hasn't been officially announced. The boys told "The Late Night Show" host James Corden on Carpool Karaoke that they were excited to sing their hit "Love Bug" live again, according to youtube.com. 
"I do not care how expensive these tickets will be, I will be at that concert. I missed them last time around and I do not plan on it this time," sophomore Alyna Wright said.