California Senator Kamala Harris Drops Out of Presidential Race
California senator Kamala Harris has dropped out of the democratic presidential primary race, which she entered in late January. Harris left the race because of financial difficulties, having already closed most campaign offices outside of Iowa and New Hampshire, the first two primaries in the country.
Former representative Joe Stesak and Montana Governor Steve Bullock also dropped out of the race last week.
"I did not really like Kamala Harris. She didn't seem to stand for much," junior Matthew Mangin said.
The announcement by Harris quickly sparked an attempt by her opponents in the democratic primary to secure her supporters' votes. New Jersey senator Corey Booker made calls to campaign officials who had backed Harris soon after the announcement, and South Bend, Indiana mayor Pete Buttigieg and Massachusetts senator Elizabeth Warren both made calls to former Harris campaign staff to recruit them to their campaigns, according to CNN. Congresspeople who had backed Harris also received calls within hours of the announcement from numerous presidential candidates.
"[I support] Pete Buttigieg. He is one of the only candidates [who] is focusing on mitigating the damages on climate change. However, I would most likely support whoever wins the nomination, [but] it depends on their policies," sophomore Ronan Townes said.
Harris does not have any immediate plans to endorse any of the remaining candidates, a source close to the Harris campaign told CNN. She has not unilaterally ruled out endorsing a candidate, but is likely to make an endorsement closer to the Iowa primary, or Super Tuesday, of one of the more moderate candidates like former vice president Joe Biden, or Booker.
"The only good candidates who could pull in enough support to defeat Trump, Bernie Sanders and Tulsi Gabbard, are being smeared and blackballed in favor of centrist regressives like Elizabeth Warren, Pete Buttigieg and Joe Biden, who would lose to Trump in a landslide since they have no crossover or independent appeal, and progressives would vote third party," junior Ben Hostetter said.
Since Harris announced her exit from the race, there has been criticism of the democratic party's diversity, as there are few minority candidates still left standing, with Booker, entrepreneur Andrew Yang and former Housing and Urban Development secretary Julian Casto being the only three minority candidates who qualified for the November debate. None of the three have qualified for the December debate, a point of criticism by Booker and Casto that no black candidates will appear on the stage since Harris dropped out of the race.
"What we're staring at is a DNC debate stage with no people of color on it. That does not reflect the diversity of our party or our country. We need to do better than that," Castro said according to CNN.
About the Writer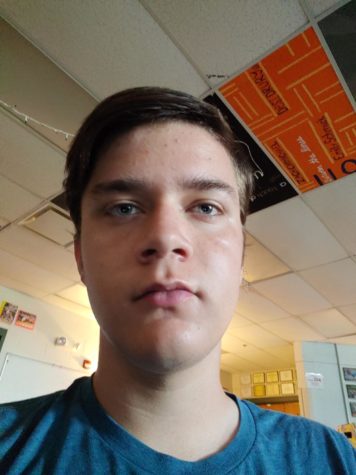 Patrick Kissel, Reporter
Hello, I'm Patrick Kissel. I'm a second year reporter on Wolfs Howl, and I took intro to journalism freshman year. I am a junior at Timberland. Outside...