Timberland Finals Next Week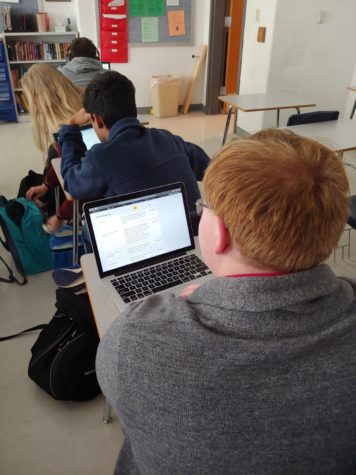 Finals for Timberland students will occur December 18 through December 20, with students taking  three finals on December 19 and 20, and one final December 18.
"It's not fair that one assessment has the potential to wreck your grade more than build it up," junior Madyson Barnes said.
December 18 will utilize an AI schedule, with students taking their third hour final in a period that is elongated to include time usually used for academic intervention (AI.)
December 19 and 20 will be early release days, with three finals each day. First, second and fifth hour finals will be on December 19; the sixth, seventh and eighth hour finals will be on December 20. The school day will end at 12:05.
A finals cram will be hosted on Friday, December 15 for freshmen from 2 to 4 after school in the cafeteria. Snacks will be provided for students in attendance. Upperclassmen will also be there to help freshmen study; some teachers are providing extra credit for attendance.
"Finals cram is a great opportunity for freshmen to potentially earn extra credit in classes for attending and receive help from upperclassmen.," junior Alyssa Byington said.
Finals count for 15% of students' semester grades; each quarter's grade is worth 42.5% of the final semester grade.
"I feel very distressed about finals, because they are redundant and unnecessary parts of the common curriculum. If every chapter has a quiz, and every unit of chapters has a test, then why should every semester have a larger test? It creates unnecessary anxiety in students, amplifies the teachers' workload, and places emphasis on memorization rather than retention of applicable information," junior Clayton Herbst said.
Each final period will be around an hour and forty minutes long. Snack breaks will occur after the second finals on December 19 and 20, which are 23 minutes long.