Midterms US Congress: Analysis and Results
The midterm elections on November 6 in many ways altered the political landscape in Washington. The democrats lost multiple seats in the senate to the republicans, expanding their control over the upper house of Congress. Meanwhile, in the house of representatives republicans lost over 30 seats to the democrats, giving democrats control of this chamber for the next two years.
The senate currently stands with the democrats controlling 46 seats, and the republicans controlling 51 seats. Two races remain uncalled, Florida where governor Rick Scott is running against incumbent senator Bill Nelson, and Arizona where democratic nominee Kyrsten Sinema is leading slightly against republican nominee Martha McSally with 99 percent of precincts reporting. Mississippi's senate seat will be decided in a runoff election.
"I am glad the democrats didn't take the senate, because otherwise nothing would get done," freshman Claire Leonard said.
Missouri's senate race ended with the republican nominee Josh Hawley ousting democratic incumbent senator Claire McCaskill. This race was a key race for the democrats, because losing this seat would give an advantage for the republicans in the senate that would be nearly impossible for the democrats to make up. McCaskill lost by six points.
I don't involve myself in politics all that much, but from what I know it's a good thing because Claire Mccaskill wasn't very honest," sophomore Camden Genta said.
Meanwhile, the democrats have secured the house of representatives with 225 seats, and the republicans controlling 197 seats. 12 seats remain uncalled, and may go into a runoff election or a recount. This means that the democrats will have subpoena power for the first time during the Trump administration, and will until the end of his term.
"I'm just glad that all the very bad campaigning will finally be over," senior Hayden Thomas said.
Rep Blaine Luetkemeyer defeated a challenge by democratic nominee Katy Geppert. Luetkemeyer has held his seat representing Missouri's 3rd congressional district since 2013, and before that represented the no longer existant 9th district since 2009. No seats in Missouri changed party during the election, and all Missouri races are called.
About the Writer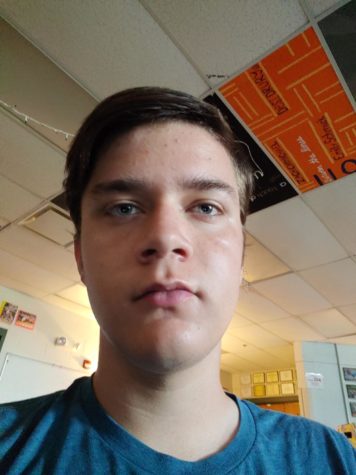 Patrick Kissel, Reporter
Hello, I'm Patrick Kissel. I'm a second year reporter on Wolfs Howl, and I took intro to journalism freshman year. I am a junior at Timberland. Outside...