Senator Cindy Hyde-Smith Wins Runoff Election in Mississippi
During a runoff election in Mississippi, and the last election to be held for a senate seat during the midterm elections, republican sen. Cindy Hyde-Smith won reelection beating her democratic opponent Mike Espey. The period between the midterm election and the runoff election was mottled with controversy due to comments made by Hyde-Smith about race.
In the state that was won by president Donald Trump in 2016 by 18 points, Hyde-Smith won by a mere eight points according to the preliminary results from the Secretary of State's office. Hyde-Smith holding her seat means the republicans will be going into the next session of congress with at least a six seat majority in the senate, augmenting their current majority of two seats.
"In a way, I think the republicans are more conservative, and they choose not to do that much," senior Oleg Baker said.
Hyde-Smith's campaign was riddled with controversy due to multiple racist comments she made in the final weeks before the runoff election, which was held after no candidate got a majority of the vote. The controversy began when a video surfaced earlier this month of Hyde-Smith telling supporters that she would be in the front row if supporters invited her to a public hanging.
"It's not necessarily racist, but I feel like we have progressed beyond that," senior Candace Gerbig said.
According to CNN, Hyde-Smith has also supported measures that praised soldiers of the Confederacy for their effort to defend their homeland. Pictures also surfaced from 2014 facebook posts of Hyde-Smith posing with Confederate artifacts at the home and library of Confederate president Jefferson Davis with the caption "Mississippi history at its best!" according to CNN.
"Down south, there's a lot of country folk, country folk that don't feel that good about African Americans," Baker said.
About the Writer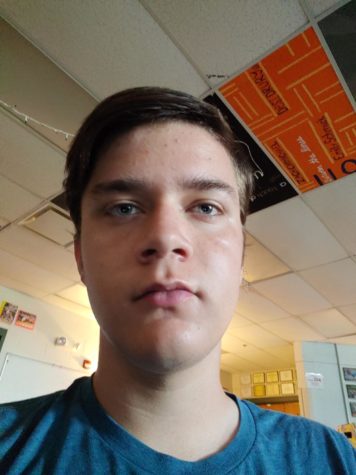 Patrick Kissel, Reporter
Hello, I'm Patrick Kissel. I'm a second year reporter on Wolfs Howl, and I took intro to journalism freshman year. I am a junior at Timberland. Outside...