Senator Josh Hawley Subpoenaed by Missouri's 19th Circuit Court
Missouri senator Josh Hawley has been subpoenaed by Missouri's 19th Circuit Court in Cole County due to a case involving potential violations of Missouri's laws on public disclosure from  his tenure as Missouri state attorney general.
The subpoena orders Hawley to give depositions and bring all documents pertinent to his campaign finances, including notes and documents involving campaign donors, consultants, and state employees, according to the Columbian Missourian.
"If some group gives [politicians] a lot of money then they will probably want there agenda pushed," freshman Grady Jacobson said.
The subpoena was caused by lawsuit filed by former Missouri assistant attorney general Elad Gross. The lawsuit claiming that a nonprofit group, A New Missouri, failed to disclose records and documents, with the lawsuit arguing the organization does have to turn over the documents. The lawsuit further alleges Missouri governor Mike Parsons and Hawley conspired to prevent the release of documents  damaging to Hawley's 2018 senate campaign, according to the Columbian Missourian.
"[Politicians] can get there money from a high end community and that could really change their outlook on what they are doing," freshman Mason Lindsey said.
While the lawsuit was dismissed, Gross has appealed, and in the process has requested a public records request under Missouri's Sunshine Law, requesting communications from the Governor's office that were made between former Missouri governor Eric Greitens and 27 other groups and individuals also named in the lawsuit.
"[Politicians] could be bribed or they could vote a certain way to gain more money," senior Morgan Talir said.
According to the Columbian Missourian, the governor's office says it has 13,000 documents pertaining to the case, but said it would need six months to release them. Gross will also have to pay a $3,600 fee for the documents, which he has requested to be waived due to the public's interest in their release.
About the Writer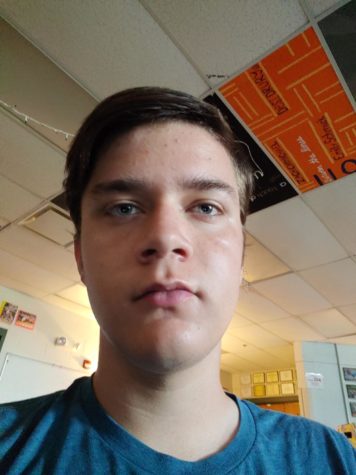 Patrick Kissel, Reporter
Hello, I'm Patrick Kissel. I'm a second year reporter on Wolfs Howl, and I took intro to journalism freshman year. I am a junior at Timberland. Outside...