Multiple Tornadoes Touch Down in Missouri
A second round of tornadoes hit Missouri on Wednesday night. Jefferson City and Golden City were both hit by tornadoes, resulting in damage and numerous fatalities. Tornado watches were also issued in St. Louis and St. Charles county where tornadoes had already hit Tuesday.
A tornado touched down just north of Joplin in Golden City about 150 miles south of Kansas City, according to NPR. The tornado resulted in three deaths and numerous injuries as well as significant damage. The tornado touched down the same day that a tornado leveled large parts of Joplin eight years previous.
"That's really scary. I'm so glad that more people didn't get hurt," sophomore Caleigh Fields said.
Another tornado touched down in Jefferson City, where the National Weather Service reports a "violent tornado" caused significant damage. At least 20 people have been taken to hospitals due to the tornado, though none with serious injuries, according to NPR.
"Many, many buildings have significant damage, and there's a lot of buildings that have small damage as well. It's very widespread,"Jefferson City mayor Carrie Tergin told CNN.
Tornado warning were also issued in St. Charles county Wednesday night, and lasted until 2:30. This came after an EF-1 tornado touched down Tuesday afternoon in Franklin and St. Charles counties, according to KMOV 4. There were no reported fatalities from the Tuesday tornado, though minor damage has been reported.
"I just slept through the sirens," sophomore Morgan Timpe said.
About the Writer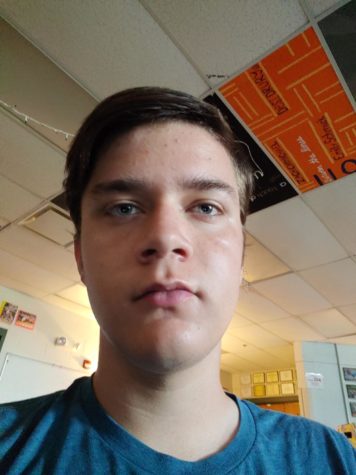 Patrick Kissel, Reporter
Hello, I'm Patrick Kissel. I'm a second year reporter on Wolfs Howl, and I took intro to journalism freshman year. I am a junior at Timberland. Outside...