Missouri Governor Mike Parson Announces 2020 Gubernatorial Run
Missouri gov. Mike Parson has announced his candidacy for governor in 2020. If elected, this would be his first full term as governor after he ascended to the governorship when former gov. Eric Greitens resigned in 2018.
Parson made the announcement at Bolivar High School in his hometown. During the speech, Parson emphasised his contribution to the state's economy, according to the Springfield News-Leader.
The speech was interrupted twice by protestors, who chanted "shame on Parson." The protestors referenced Parson's contributions to the new laws restricting abortion as well as the dropping medicaid enrollment in the state.
Parson has one republican opponent so far, state rep. Jim Neely. Neely was elected to the Missouri House of Representatives in 2012 and represents the 8th state house district. Parson did not directly mention his opponent in his announcement speech.
"I would be more inclined to vote for [Parson after Trump endorsed him] because Trump is very intelligent and successful when it comes to the presidency," senior Colin Low said.
Numerous agricultural groups have endorsed Parson, including the Farm Bureau. This is more than eight months before group traditionally endorse candidates in Missouri elections, according to the Missouri Times. One hundred other republican state officials have also endorsed Parson.
"In general, [Trump's endorsement] would throw my view of them into a flaming septic tank. I don't support Trump's personality, politics, actions, and composure and I think he has made our country a dysfunctional laughingstock," sophomore Ronan Townes said.
President Donald Trump also endorsed Parson in a tweet.
"I am pleased to endorse Governor Mike Parson of Missouri. He is very Popular, Strong, and knows what he is doing – he gets it! Based on the fact that Mike has announced he will run again in 2020 for Governor, Mike Parson has my Complete and Total Endorsement," Trump tweeted.
The current leading democrat in the gubernatorial race is state auditor Nicole Galloway. Galloway, who is currently the only woman and democrat holding statewide office in Missouri, has been state auditor since 2015.
"It doesn't matter what someone else thinks, because if [the candidate] disagree with some of my views, I wouldn't vote for them," freshman Gavin Leavitt said.
About the Writer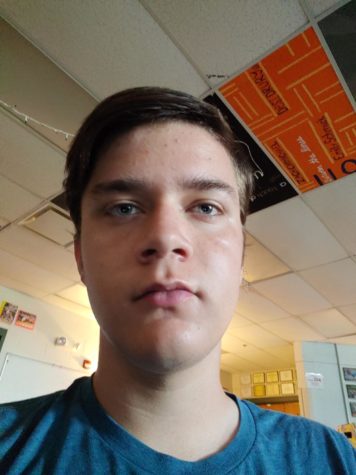 Patrick Kissel, Reporter
Hello, I'm Patrick Kissel. I'm a second year reporter on Wolfs Howl, and I took intro to journalism freshman year. I am a junior at Timberland. Outside...