Public Impeachment Hearings Begin
The House of Representatives has begun public hearings in multiple committees into the phone call made by President Donald Trump to Ukrainian president Volodymir Zelensky. The call, which occurred over the summer, has been criticized by Democrats as containing a quid pro quo wherein Trump requested Zelensky to investigate his likely rival in the general election former vice president Joe Biden and his son.
The public hearings are currently into their second day after they were approved by partisan vote in the house on October 31. The vote outlined the impeachment process from hereon, and occurred after significant criticism by the republicans of the impeachment for not having been approved by a vote of the chamber as a whole.
"I think he should be impeached. Others have been impeached or were going to be impeached on the same charges as him, so I don't think he should get away with it," freshman Jackson Dust said.
During the hearings on November 15, chairman of the house intelligence committee Adam Schiff accused Trump of witness intimidation after Trump repeated tweeted about former US ambassador to Ukraine Marie Yovanovich, who was recalled by the State Department earlier this year, and has claimed she was recalled because she would not cooperate with crimes alleged surrounding the Ukraine call. The tweets occurred during Yovanovich's morning testimony
"I think that [impeachment] should have been done sooner than now but I am glad they are finally taking steps to impeachment," freshman Kaitlyn Williamson said.
Republicans continue to defend the president, with Rep. Louie Gohmert accusing the Democrats of relying on, "gossip mongers," and continuing to use numerous defences of the president against allegations of wrongdoing. Rep. Jim Jordan also defended Trump's tweets about Yovanovich, saying that the American people can relate to the president's frustration with the impeachment, according to CNN.
"Look, the President has been frustrated with this relentless attack on him by the Democrats that started even before he was President. I think the American people can relate to the frustration. Democrats started in July 2016 with their crazy investigation and now they move into this, so I think that's what drives that," Jordan said according to CNN.
About the Writer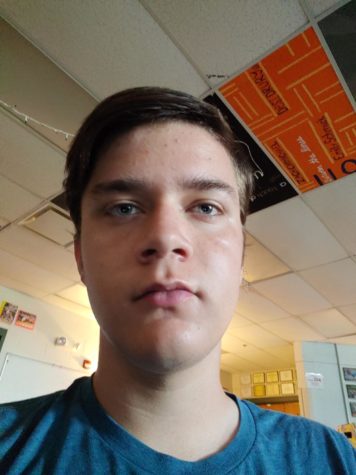 Patrick Kissel, Reporter
Hello, I'm Patrick Kissel. I'm a second year reporter on Wolfs Howl, and I took intro to journalism freshman year. I am a junior at Timberland. Outside...