New Games in 2019
Many have said that 2018 was a game-changer. From massive open-world, western experiences to swinging on the skyline of New York as one of the most famous superheroes, 2018 changed the way many gamers looked at gaming. Looking forward, though, many students are excited for upcoming releases that are currently released or are to be determined for release.
"I'm so excited for 'Cyberpunk 2077'. It looks so good. It's going to be like a new and improved, different, creative Witcher 3. Let's just hope it actually comes out in 2019," sophomore Zachary Czarnick said.
"Cyberpunk: 2077" is scheduled to release in 2019, but has received a myriad of delays. Other students look at the successes 2019 has already had.
"The 'Resident Evil 2' remake was really good. They made such a nostalgic game fresh and unique. For games that are not released yet, I'm really excited to play the new 'Far Cry' game as well. I really hope 'Anthem' is good because those developers need to come back after the mess of [Mass Effect:] Andromeda," sophomore Seth Chaplin said.
"Anthem" has been the talk of much controversy in the gaming community recently, mostly because the developers, BioWare, most recent destruction of the "Mass Effect" series with the infamous "Mass Effect: Andromeda." It was a game that promised to conclude the "Mass Effect" series but completely destroyed it with its reported lack of story, choices, and character development.
"I really hope 'Anthem' will be good. Bioware just has not been the same since the awfulness of '[Mass Effect:] Andromeda.' I'm looking forward to all the unreleased games scheduled for this year, but, with the gaming industry you can never be sure when a game will be delayed," junior Nathan Kosydor said.
2018 was an exciting time for gaming, many say, but will 2019 be able to top the list of beloved games that came out last year?
About the Writer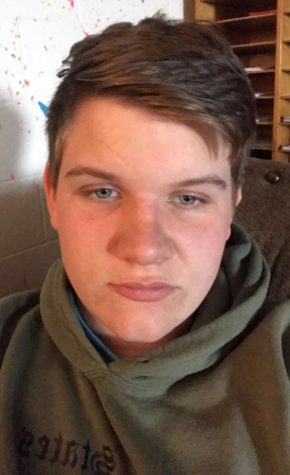 Ryan Fredrick, Reporter
Hey, I'm Ryan Fredrick and I've been on the THS Newspaper Staff for four years. I love music, movies, video games, T.V. and anything that takes me out...