New Music of 2020
From releases of dead artists to the revival of older artists, 2020 has an impressive lineup of albums. 
Mac Miller, Eminem, Halsey, Justin Bieber, and Selena Gomez are just the start of the list of artists to have released music this year, according to Album Of The Year. 
"When artists pass away, there seems to always be a new album the next year by them. Obviously, it is their unreleased music, but it seems in some ways to be a tribute to the artist. For example, 'Circles' by Mac Miller is an album dedicated to showing his unreleased music," senior Madi Bierman said. 
Mac Miller's "Circles" received mixed reviews from critics and audiences alike. Similar to Miller's album, Eminem's album "Music to be Murdered By" received negative reviews, according to an article from the Rolling Stone. 
"[Eminem's album] did not feel complete. He is one of the greatest rappers of all time but his last three albums have just been bland. There does not seem to be any sort of passion for what he's rapping about," senior Carly Bohning said. 
On the other side, Halsey's new album, "Manic," received positive reviews from critics and audiences alike. It is an album about drugs, relationships and body positivity that does not change the genre but improves on the formula, according to the article "Halsey: Manic Review" from The Guardian. 
"Her album did not change the face of pop, but it solidified Halsey's sound. She has an alternative-Lana Del Ray voice and feel, and it works for her," sophomore Stephen Marcum said. 
With the mixed bag of music, audiences have received this year, who knows what the rest of the year is going to give. 
About the Writer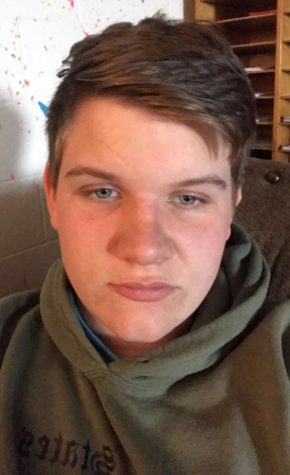 Ryan Fredrick, Reporter
Hey, I'm Ryan Fredrick and I've been on the THS Newspaper Staff for four years. I love music, movies, video games, T.V. and anything that takes me out...