Summer 2018: What's Up With All of These Bad Albums?
Travis Scott, Ariana Grande, Beyonce, Jay-Z, Drake and Nicki Minaj among others, dropped albums this summer. These summer albums were mediocre at best. Big players such as Wiz Khalifa and Travis Scott's albums were nothing innovative. Wiz Khalifa's album only highlights other rappers that are in his songs and does not leave him any space to shine.
The major hits this summer were Ariana Grande's "Sweetener", Jay-Z and Beyonce released "Everything is Love", and Drake's "Skorpion." They all went out of the box and were unique from the rest of low quality albums this summer.
Troye Sivan's album was a good way to end out the summer. However, Eminem and Sivan both dropped their albums on the same day, and Eminem definitely did not live up to expectations.
The worst albums over the summer were Wiz Khalifa's album, Travis Scott's "ASTROWORLD" and Minaj's "Queen." None of them are completely terrible, just mediocre. The lulling beats on "ASTROWORLD" would rather put the listener to sleep than stay up and listen. WIz Khalifa's album seemed as if it highlighted the talents of the featured rappers more than himself. People know that they can deliver more than they did and that is what is disappointing.
The underdogs this summer were Jay Rock's "Redemption," and B.O.B's "N.A.G.A.". Rock's album is completely underrated and one of the best albums that have come out this year. B.O.B.'s album was completely terrible, as if he was trying to stay relevant and could not hold on. Eminem's surprise album was also surprisingly disappointing, with only one or two quality songs.
Eminem throughout his album entitled "Kamikaze" disses another rapper, Machine Gun Kelly (MGK). MGK fired back three days later with a single named "Rap Devil", a play on words because of one of Eminem's most popular songs, "Rap God". The song openly disses Eminem throughout the entirety of it. The song is really good, however the disses are really turned into compliments.
About the Writer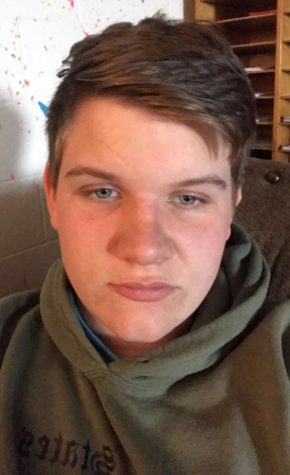 Ryan Fredrick, Reporter
Hey, I'm Ryan Fredrick and I've been on the THS Newspaper Staff for four years. I love music, movies, video games, T.V. and anything that takes me out...