Thank u, Next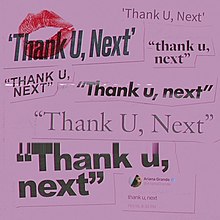 Ariana Grande's song "Thank u, Next" has been number one on the Billboard top 100 charts for three weeks, according to billboard.com. Grande has been dropping hints to what her video for the song will be about.
"All the teasers have been so interesting. I do not know how Ariana Grande is going to incorporate all the movies , she is using 'Bring It On,' 'Mean Girls,' '13 Going on 30′ and 'Legally Blonde,' this video is about to 20 minutes long," sophomore Peyton Klasner said.
"Thank u, Next" is currently the most viewed music video on Youtube, according to youtube.com. Grande has hyped her video up for this purpose. She included many of her castmates from "Victorious", including Kris Jenner and Miranda Sings. Grande left out Victoria Justice from her video due to bad blood between the two that started on the Nickelodeon show, according to seventeen.com.
"I think it is wrong that Ariana Grande included all of the Victorious cast in her video except for Victoria Justice," sophomore Savannah Westhoff said.
Grande went as far as to bring the cast of the original movies into the video. From the "Mean Girls" portion of the video Grande had the real Aaron Samuels, Jonathan Bennett, using his iconic quote "my hair looks good pushed back," according to youtube.com. In the "Legally Blonde" section, Jennifer Coolidge, was again playing her role as a nail technician and learned the "bend and snap" from Grande. "Bring It On" also had original cheerleaders in the clip. Grande had the "Clovers" cheerleaders come riff off with the "Torros" like in the movie.
"I thought it was super cool  [Grande] got all of these people to be in her video. It just shows how many connections she has," sophomore Mitchell Steel said.
Jenner also had a cameo in this music video. Her role was Regina George's mom, who is known as "a cool mom, not a regular mom". Jenner films the "plastics" doing their "iconic" Christmas concert performance, according to cosmopolitan.com. Jenner was chosen for the role because she is a perfect "cool" mom in real time, according to cosmopolitan.com.
The video is still sky rocketing through the charts, have not seen it yet?
About the Writer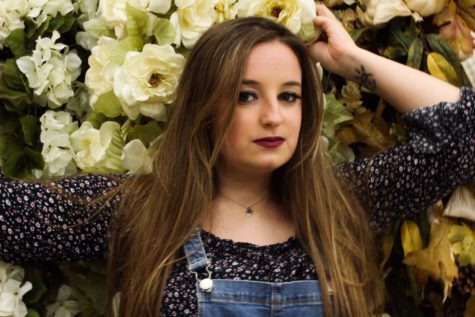 Audrey Whalen, Reporter
Hi, my name is Audrey Whalen, I am a senior at Timberland and this is my second year on the newspaper staff.

I would like to consider myself a social...