Rapper Nipsey Hussle Killed
Rapper Nipsey Hussle was shot and killed by Eric Holder on March 31. The manhunt for suspect Eric Holder unfolded as surveillance video emerged showing the moment Nipsey and two others were shot.
"Hussle was a legendary lyricist who used his music to bring people together, not separate them. It's so sad when such a good person leaves," junior Emma Hayden said.
Late Monday, about 300 people gathered around a candlelight memorial in the Marathon Clothing parking lot, feet from where the rapper was shot. Nineteen people were transported to the hospital, most of them with trample injuries, the Los Angeles Fire Department reported.
"I can't believe somebody killed someone as amazing as Nipsey. He was such a good artist that brought people together. He will forever live in our hearts," junior Krista Maki said.
The 33-year-old Nipsey was a mainstay of the Crenshaw District where he grew up. He owned businesses there, invested in the community and counted several Los Angeles rappers among his influences and collaborators.
"Nipsey was a king who never got to shine. He will forever be remembered in our hearts. People should not get violent about this, they should use legal means to bring justice to Nipsey's friends and family," senior Cierra Antonacci.  
The grainy video of Nipsey's shooting does not provide much in the way of detail, but police late Monday offered additional information about the shooting. In the afternoon on Sunday, the suspect walked up to the men standing in the parking lot and opened fire, police said. He then ran down an alley and jumped into the passenger side of a car driven by an unidentified female, they said.
About the Writer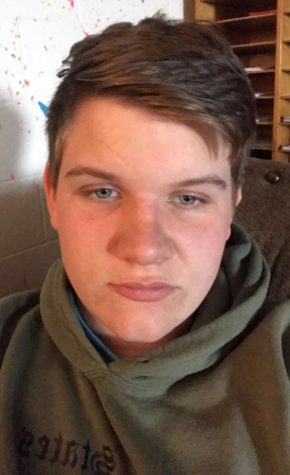 Ryan Fredrick, Reporter
Hey, I'm Ryan Fredrick and I've been on the THS Newspaper Staff for four years. I love music, movies, video games, T.V. and anything that takes me out...