Sabrina the Teenage Witch Season 2
Netflix has released the second season of "The Chilling Adventures of Sabrina's," heroine Sabrina is going to delve even further into the darkness this time around. The Chilling Adventures of Sabrina, which debuted its first season in October, is based on the comic books and developed by Archie Comics chief Roberto Aguirre Sacasa.
"The first season was super good and really twisted the comics. It made the show so much darker by really inputting the Satanic preachings," sophomore Audrey Keevan said.
For this season, Sabrina will find herself exploring her darker side, curious to learn more about her heritage while struggling to maintain her friendships in the mortal world. Sabrina will also face double boys and double trouble as she will be caught in a love triangle between a warlock Nicholas Scratch and salt of the Earth mortal Harvey Kinkle.
"In season one, I wanted Sabrina and Nicholas to be together so bad. Now that they are, I am not sure how I feel, there is still chemistry between Harvey and Sabrina, and Nicholas is too big of a bad boy," freshman Bella Ragsdale said.
Meanwhile, The Dark Lord, Madame Satan, and Father Blackwood continue to conjure chaos in the Spellman household and the town of Greendale. Everything is in question, relationships, identity, true intentions, when the devil's work is at hand.
"I am only on episode three, but so far the action has been non-stop. The series this time around is not just a bland drawn out plot. Sabrina is actually facing issues within her life, other than signing the book," Keevan said.
The series is available on Netflix and season three is set to come out in July 2019. For more information on the previous season check out other articles on "The Midwinters Tale" and "Sabrina the Teenage Witch". 
About the Writer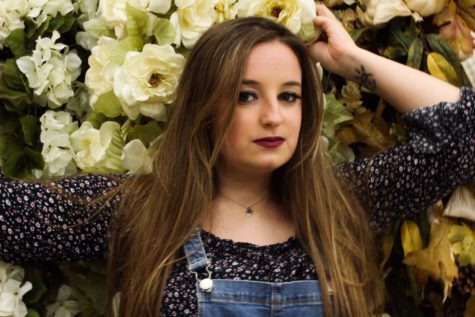 Audrey Whalen, Reporter
Hi, my name is Audrey Whalen, I am a senior at Timberland and this is my second year on the newspaper staff.

I would like to consider myself a social...