Rapper Juice Wrld, 21, Dies of Seizure
When a private plane carrying the popular 21-year-old SoundCloud rapper Juice WRLD landed in Chicago after 1 a.m. on Sunday, law enforcement officials were waiting, having received information from a federal task force that guns and drugs might be onboard.
Soon after landing, WRLD collapsed.
"It really affected me because his music was powerful. His music inspired me to become a better person, because most of his music was about overcoming hardships. Everytime someone influential dies, it is like a shock throughout the nation," junior Grant Habadank said. 
Federal agents quickly administered Narcan, a drug used to revive people thought to be overdosing on opioids, to the rapper, born Jarad Higgins, and the Chicago Fire Department was on the scene in under seven minutes. But Higgins, who was taken to a hospital, was pronounced dead just after 3 a.m, according to an article from the New York Times. 
"He was so influential to so many people, and it's sad that we are never going to be able to hear his voice again. He meant so much to so many, and now he's gone," sophomore Stephen Marcum said. 
Authorities said that when the plane landed at the Atlantic Aviation hangar at Midway airport, it was carrying approximately 70 pounds of marijuana in 41 vacuum-sealed bags; six bottles of liquid prescription codeine cough syrup; and three firearms, including two 9 mm pistols and a .40-caliber pistol, along with metal-piercing bullets and a high-capacity ammunition magazine.
"In all of his songs, he always rapped about how he was getting clean. It's really disappointing that he was still doing all of the things he said he was not going to. The fact that his bad decisions are the reason for his death is not a good message either," senior Seth Chaplin said. 
Upon news of his death, the rapper, who turned 21 on Dec. 2, was publically mourned by his contemporaries, including Drake, Chance the Rapper, Lil Yachty, Ellie Goulding and Camila Cabello. His label called him "a gentle soul whose creativity knew no bounds." Listeners responded by streaming Juice WRLD music, with half of Spotify's United States Top 10 on Monday made up of his songs.
About the Writer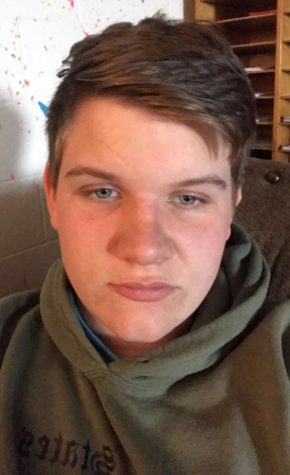 Ryan Fredrick, Reporter
Hey, I'm Ryan Fredrick and I've been on the THS Newspaper Staff for four years. I love music, movies, video games, T.V. and anything that takes me out...