History of Technology: Apple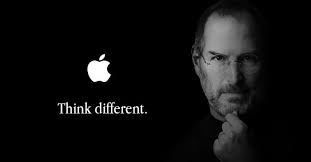 Apple is one of the largest hardware companies to ever exist, and it all began with a few guys in a garage.
Apple was founded by Steve Jobs, Steve Wozniak and Ronald Wayne in April 1976 in California. The three were working on Wozniak's personal computer. Once the company was invested in, it boomed, passing up competitors such as IBM and Altair.
"The guys had an idea for Apple and they made it happen, regardless of the circumstance. They made it look easy, but I am sure it was hours and hours of hard work," senior Alex Gubera said.
Once Apple created its first headquarters and started the development of the Macintosh, Steve Jobs took over most of the operations and leadership roles for Apple.
"[Steve Jobs] was a good leader, because he asserted his employees and made one of the most successful companies ever," freshman Nicholas Newbauer said.
Once the Macintosh development was in full swing, the Apple corporate culture became divided. Many described the environment as tense and uncivil, according to CNN Technology.
"Before Steve Jobs created an intense workplace when Apple and Microsoft were competing against each other in the beginning (when they were creating the MacIntosh). He would be loud and yell if they weren't doing things fast enough. However, I don't really know about the corporate culture now. I can imagine that it's probably intense with Apple turning out at least one new product every September," sophomore Megan Rogge said.
Over time, Jobs created an entire empire of computer hardware that has changed the world of technology forever. While he did not always treat his employees fairly, Jobs did what no man had done before.
"He was a pretty influential leader in the tech industry, and revolutionized home computers and mobile phones with his company. He did have many personal problems, but that doesn't negate his achievements," junior Hayden Thomas said.
Eventually, Jobs was fired from Apple in 1985 due to his temper and behavior in the work environment. Many find this controversial, but Jobs did return as CEO in 1997 for the company after a period of soul searching, according to biographies.com.
"His ideas were innovative for Apple. He was ahead of his time in the world of technology. The product he developed is almost virtually immune to viruses and does not slow or lag in comparison to the Microsoft products. Apple computers cost more but they last much longer than a typical Microsoft based computer," administrative assistant Beth Finder said.
Overall, through the struggles and mishaps, Apple still reigns in the world of technology and is heavily used all over the world.
"Apple is an extremely successful company- hate it or love it, they've gone further with personal cell phone technology than anyone ever has. They have their problems – mandatory iOS updates, constant new models, etc – but overall they are responsible for a lot of the modern technology we have now, therefore affecting how we communicate," senior Amanda Vannierop said.